Social Media Marketing Service: A People-Powered Approach
The Social Media Revolution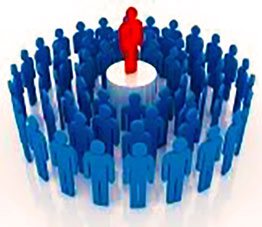 Now more than ever, search engine rankings are being influenced by the PEOPLE – through comments, votes, ratings, and so on...
These elements are all important social signals that will set your sites head & shoulders above the rest.
Facebook, Twitter, YouTube, Instagram: These are all undeniable proofs that social media is here to stay.
Long gone are the days of static websites.
True enough, some still exist, and some do well.
But that's the exception – not the rule.
And most static sites will soon fade away if they don't update with some bonafide social proof.
Today you see comment forms, like and share buttons all over the place.
Heck, Google is even starting to integrate social aspects in their ads!
This is because they're interested in what "the people" have to say, and they will use this data to influence rankings.
Web popularity is no longer solely determined by backlinks and algorithms; it is now heavily influenced by the people.
This is why you can no longer ignore the Power of Social Marketing.
It has simply become an integral part of doing business on the World Wide Web.