Get More Traffic and Engagement

When you need more traffic and engagement, we've got you covered.
We are a blog commenting service specializing in relevant comments.
Relevant comments are proven to help boost blog traffic and social proof.
We understand this concept and work hard to satisfy your needs.
Real Traffic – Real Comments
We don't send a bunch of fake traffic to your site.
So you don't have to worry about shallow or spammy comments like "Thanks, nice blog!"
Or someone (or some software) just trying get a backlink.
Nope! we don't roll like that.
That's one of the main reasons why we created our network, because we got tired of seeing that garbage on the Internet.
When you buy traffic to your blog from us, you're getting more than just hits to your website.
You're getting real comments from real people.
This is Premium Traffic and Ultimate Engagement.
Our comments will add value to your content, rather than take away from it.
Stop Wasting Money Buying Fake Traffic
Most of those crooks only send a ton of bots to your site anyway, not human visitors. What good is that?
Furthermore, not only do you get ripped off – but you also put your site at the risk of being penalized by Google. And I'm sure you don't want that now do you?
Listen… it doesn't have to be that way.
Take the guesswork out and buy blog comments: Traffic You Can See!
When you see a new comment added to your site, you know someone has been there. No guesswork ~ simple.
What our clients are saying…
What We Do And How We Do It
BULKCOMMENTS is the Main Source for Relevant Comments

We provide a high quality blog commenting service as well as a forum posting service and more.
Basically, any platform that you need more social engagement on in the form of the written word, we can do it!
The sites that you submit to us can be ones that you own and control – or third-party platforms like YouTube and Facebook.
Quality Service Guaranteed!
Our Comments are relevant
Made from different people in our large Global network
Created from multiple IPs and Browsers for better SEO and traffic rankings
And we always strive to earn your Complete Satisfaction as a valued client!
Why Choose Us?
It's real simple!…
We are reliable
We do quality work
We understand this business
We have hundreds of commenters on staff
We use multiple IPs and Browsers for better SEO and traffic rankings
We use different names on comments
We post relevant comments
We are the best!-)
With us, you're getting more than just comments – you're getting REAL Unique Visitors to your website interacting with your content.
The Social Media Revolution
Now more than ever, search engine rankings are being influenced by the PEOPLE – through comments, votes, ratings, and so on…
These elements are all important social signals that will set your sites head & shoulders above the rest.
Facebook, Twitter, YouTube, Instagram: These are all undeniable proofs that social media is here to stay.
Long gone are the days of static websites.
True enough, some still exist, and some do well.
But that's the exception – not the rule.
And most static sites will soon fade away if they don't update with some bonafide social proof.
Today you see comment forms, like and share buttons all over the place.
Heck, Google is even starting to integrate social aspects in their ads!
This is because they're interested in what "the people" have to say, and they will use this data to influence rankings.
Web popularity is no longer solely determined by backlinks and algorithms; it is now heavily influenced by the people.
This is why you can no longer ignore the Power of Social Marketing.
It has simply become an integral part of doing business on the World Wide Web.
The Importance of Relevant Comments On Your Site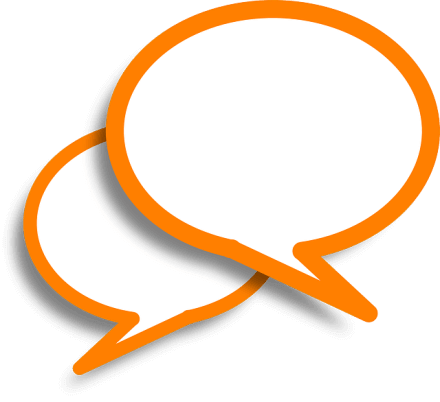 Today, one of the most important social elements of blogs and websites are comments.
But not just any ole comments.
You need relevant comments that provide useful feedback on your posts, articles, videos and other content.
Interesting comments will add life and "social buzz" to your site.
Heck, sometimes the comments can even grow to be more interesting than the content itself!
And that's OK, because its all works to your benefit.
Comments stimulate and arouses synergy around your content.
Which in turn can spark social buzz – causing a viral spread of your content all around the Internet.
When people see relevant comments surrounding your content, this arouses their interest and attracts them to join in on the conversation too!
So in a way, comments are like magnets – they attract more & more comments over time creating a snowball effect.
This user engagement makes your site popular, not only in the eyes of your website visitors, but also in the eyes of search engines like Google, Bing & Yahoo.
But wait there's more!…
Let's analyze deeper and take a closer look at the multiple benefits of relevant comments on your site.
10 IMPACTFUL Benefits of Relevant Comments On Your Site
Relevant comments help to increase social signals and liven up your site. They provide the social proof that people want and need to see to help them believe in your content.
Relevant comments are great for search engine optimization – especially being that many comments will naturally contain relevant keywords related to your content. Furthermore, real visitors on your site interacting with your content will naturally lower your bounce rate, improve time on site and all of those other important user behavior metrics that are vital for good SEO.
Relevant comments from different people provide a fresh source of real unique traffic to your site.
Relevant comments from real visitors will help boost your traffic rankings being that they come from different IPs and browsers.
Relevant comments can increase your conversions. Whether you need more sales, leads, followers, or whatever the case may be, relevant comments can help you get it. Especially from people who need a little more convincing. It is a known fact that most people tend to follow the crowd.
Relevant comments helps to build your online community and in turn increases your popularity. When people see a stream of interesting comments on your site, this says to them "Hey, this is where it's at ~ Join In!"
Relevant comments add value to your content. Content with a lonely comment box at the end and no comments to follow looks real sad. No one wants to hang around for that! You need to add some relevant comments to your content and watch your site come to life!
Relevant comments help stimulate new ideas and greater clarity on issues. Just one relevant comment could be just the right insight you need to improve your content, focus or business direction.
Relevant comments provide you with FREE content. This user-generated content (UGC) will keep your content alive – continuing to live on and grow long after you've moved on to other projects.
A good steady stream of content-related comments on your site will position you as an authority in your field – not only in the eyes of Google – but also in the eyes of other popular search engines, authority sites and most importantly the People!
Does Google really even pay attention to comments?
Hell yeah they do, here's proof!
The following video from Matt Cutts of Google largely addresses the negative impact of spammy comments on your site – which are the exact things that you don't have to worry about with us.
Affordable Packages
100 Comments
$25
TAT: 4 - 10 days
250 Comments

$50
TAT: 10 - 15 days
500 Comments
$90

TAT: 15 - 20 days
750 Comments

$125
TAT: 20 - 25 days
1000 Comments

$155
TAT: 25 - 30 days

Give yourself a discount! The Bigger the Package – The Bigger the Savings!
Client Testimonials:
Boost Traffic & SEO ~ Increase Your Social Impact ~ Dust Your Competition!
Don't need bulk comments right now? Grab a 20 Pack.
Blog Marketing Statistics
Blogs are among the top 3 forms of media used in today's content strategies. (HubSpot, 2020)
WordPress users produce approximately 70 million new posts and 77 million new comments every month. WordPress, 2020)
51% of companies say updating old content has proven to be the most effective tactic implemented. (SEMrush, 2019)
In the marketing sector, the top-performing articles are 5,700+ words in length. (SEMrush, 2019)
89% of content marketers have used blog posts in their content creation strategy in 2020. (Content Marketing Institute, 2020)
Search is the #1 traffic source to blogs across all industries. (SEMrush, 2019)
18% of marketers chose WordPress as their website content management system (CMS). (HubSpot, 2020)
Listicles get twice as many shares than other blog post formats. (SEMrush, 2019)
86% of companies produce blog content compared to other types of content creation. (SEMrush, 2019)
Advertising and marketing spend is expected to rise by 14% in 2021. (Deloitte, 2020).