20+ Free Tools to FUEL Your Blogging & Content Marketing in 2023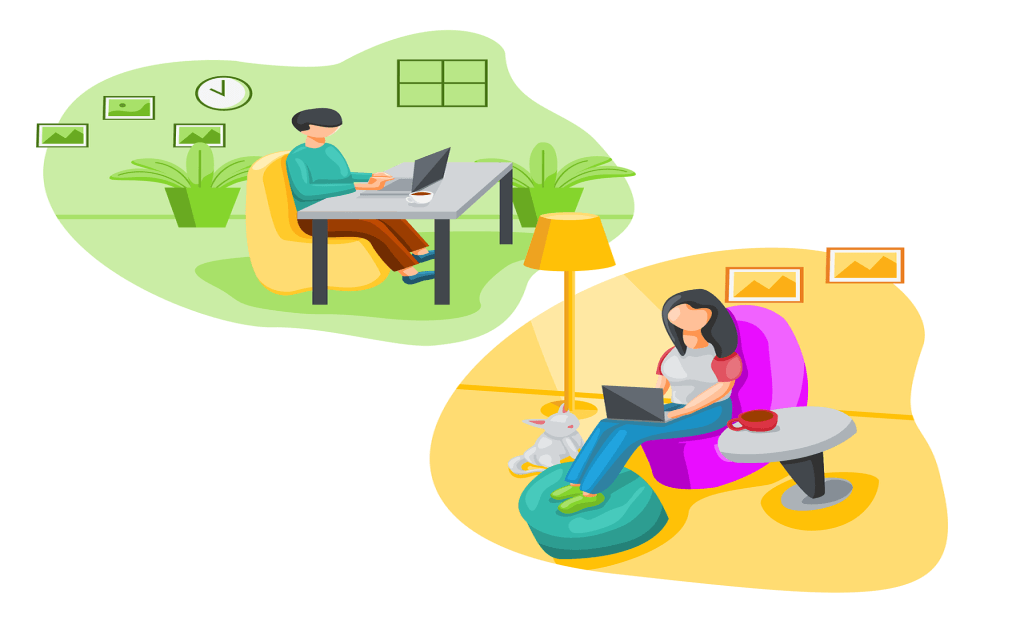 The following list of Free Blogging and Content Creation Tools is not just some random list. These are useful hand-picked tools for bloggers and content creators that we've tried and tested. And we must say that they've proven to be very useful. Perhaps once you try them out for yourself, you'll feel the same as we do. Either way, you're bound to find something that'll make your blogging and content creation journey much easier in 2023.
Free Blog Ideas Generator by HubSpot – This tool will literally give you a year's worth of blog post ideas in a matter of seconds.
The Headlines Report – A headline is the doorway to all content. So you definitely need to put some keen thought into constructing captivating ones. "If I had six hours to chop down a tree, I'd spend the first four sharpening the axe." – Abraham Lincoln
Your headline is what you need to spend most of your time sharpening, and this guide by Marketing Philosopher – Sean D'Souza of PsychoTactics will help you do so.
Content Promotion Checklist – This checklist by Marketer Kai Davis contains a lot of great gems on how to effectively promote your content. Don't just be a content mill, pumping out content after content like it's going out of style. You must remember to always have a Content Promotion Strategy in place to actively promote every piece of content that you create – else if it's not worth creating it in the first place if it doesn't deserve to be promoted.
Grammerly – Check your English text for grammar, spelling, and punctuation errors with Grammarly's free grammar checker. This tool is useful on all levels, no matter how great your English skills are. But don't always take it so literally. Take the feedback into consideration, but ultimately you should always inject your own unique voice and writing style into your content – which may not always be considered "grammatically correct".
TextFixer – This website features text and HTML changing, converting, and generating tools designed to save you time making web pages or preparing content for web publishing projects or other groovy stuff.
Otter – Sometimes your blog post and content creation ideas may flow a bit easier when you can dictate your thoughts rather than sitting there trying to type them out all the time. Otter is a great tool for this. It transcribes speech-to-text and does a darn good job of it. And the best part about Otter is that it includes 600 minutes of free transcription per month!
Plagium – helps you to ensure the originality of your text by detecting and identifying possible plagiarisms
Unicode Detection Tool – Buying content? Well if you want to check to make sure that it's original/unique content, then you need to use more advanced tools than just checking with the standard duplicate content detection tools such as Copyscape. Because believe it or not, some sellers are actually scamming people and selling fake content, yep! It's called Unicode, and you can check for that with this handy tool that we've created.
Apache OpenOffice – Free Microsoft Office Alternative. Try it!
Google Docs – Smart editing and styling tools to help you easily format text and paragraphs
Free SEO Tools by Ahrefs – Ahref provides an ever-growing collection of Free SEO tools that are simply superb. Each tool is designed to help you to rank higher and drive more organic traffic.
Content Promotion Checklist – It's not enough to just keep pumping out post after post, like some content mill, and expect to ever gain any traction. You need to actively promote every content piece that you create! And this nifty guide provides some actionable promotional tips for you to do so.
Natural Reader – This is a powerful free text-to-speech tool. Moreover, we've also found it very useful for proofreading purposes. You'd be surprised at the tiny little errors you can catch by having your content read back to you – instead of you having to squint your tired eyes trying to comb through the content yourself.
Canva – Most people are not graphic designers, but with Canva you don't have to be as it provides ready-to-use tools & templates that can make anyone look like a skilled designer. If you haven't tried it before, this is a must!
Pixabay – This is a great free images site (also now contains free video clips, illustrations and even music and sound effects!)
TinyPNG – And this is a free tool to compress WebP, PNG and JPEG images intelligently. Because although images look pretty and all on a blog, you had better make sure you optimize them or they will weigh down your site tremendously.
Imgur – And if you want to be a bit more entertaining, try adding some funny and captivating gifs and memes into your content. 🙂
Google Keyword Planner – Blogging & Content Creation always involves optimization, that is if you want to set your content up for the best chance at ranking well in the search engines. This is definitely a great way to find out which keywords people are using to search in your niche. Note: you'll need to create an Adwords account to use this tool, but don't worry, you don't have to create any ads if you don't want to.
UberSuggest – This is another great free keyword tool (offered by my veteran marketer Neil Patel). It's very useful and we've found that oftentimes it even reveals keywords that you won't easily uncover only using the Google Keyword Planner.
UptimeRobot – Your content means nothing if your site is not available when people need it most – likely without you even knowing it! So be sure to always monitor your blog's uptime no matter what rosy uptime claims your host may tell you. Confirm and keep a check on it yourself, easily, with this free website monitoring service. We've used it for years and it's been very reliable.
WPThemeDetector – This Free WordPress Theme Detector really comes in handy if you're searching for possible themes and wondering which theme another site is using. It also reveals other useful info like which plugins the site is using.
BuiltWith – And here's another great tool similar to the above, but it goes beyond WordPress and shows a wider range of tools and technologies that websites are Built With. This is one of our favorites!
A Soft Murmur – Getting those creative juices flowing can be challenging at times. Sometimes you just need a little help getting in the zone. Well here's a unique site that contains a good variety of Free Ambient Sounds to help you wash away distraction.
Mobile Tester – Does your content look like crap on mobile devices? Better check and see!

Well that's all for now on our list of Free Blogging and Content Creation Tools. This page will update as we discover more useful tools to add. Stay tuned!…
P.S. If you'd like to suggest a tool to be added to this page, feel free to contact us with more details and we'll consider it. And it better be good! 😉