How To Increase Engagement On Instagram – 10 Proven Tips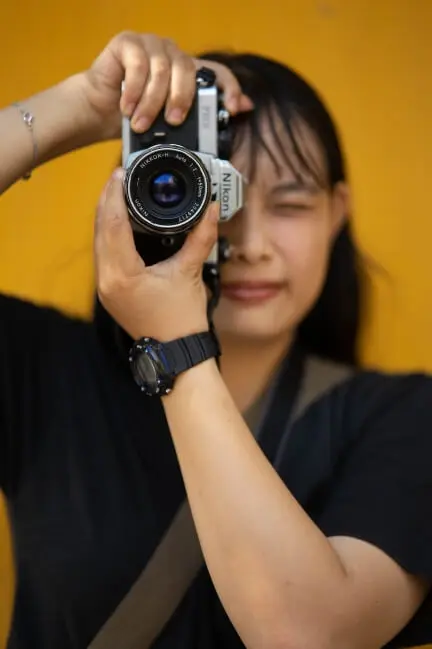 If you've ever wondered how to increase engagement on Instagram, you're not alone. It's an uphill battle that continue plague many IG content creators.
Fact is that posting content on Instagram is only half the battle. The other half comes in the form of user engagement.
Well today we will finally confront that second half head-on!
Let's review 10 ways to generate more engagement on your Instagram posts.
1. Create Content That Resonates With Your Audience
Nothing substitutes creating interesting eye-catching content on Instagram. After all, IG's very design is a visual platform, so you need to appeal to that fact. Therefore, create content that resonates with your audience by posting images and videos that you know will appeal to their psyche.
In addition, monitor your posts for performance to see which type of content they've been most receptive in the past. And when you identify these trends, just feed your users more of what they want, simple. Don't overcomplicate it. Just give the people what they want.
2. Optimize Your Profile
When you set up your IG account, your are prompted to fill out some basic, yet crucial, information. Don't ignore or skimp in this area, as this is the doorway to your entire Instagram identity. Just imagine your home without a door. That in essence how it feels to people when you have a blank IG profile. They are really hesitant (or have no idea) as to what they are stepping into. So use your profile to welcome them and confirm to them that your IG is THE Place they need to be! This means filling in your name and/or brand name, bio and reference links (such as links to your website and other pertinent details).
3. Use Hashtags
If you haven't been using hashtags on your Instagram posts, then you're really missing the boat. This is a great way that the IG algorithm works, finds and connects content themes. So make sure that you use them in every post.
The best option is to focus on using hashtags that actually make sense with the content that you're sharing. If you're posting pictures of your latest creations, you should use hashtags that relate to those products. For example, if you're selling handmade jewelry, you might use hashtags that reflect that.
WARNING: Do Not go overboard with hashtags (3 – 5 hashtags per post is a generally a good recommended balance). There is a thing called hashtag spamming, and this could really jeopardize your account if you do it. Hashtag spamming is when people go overboard packing in tons of hastags on their posts, many not even related to their posts. This is a desperate move to get attention, so don't do it! It will only have a negative effect on your account's engagement rate. So keep your hashtags relevant and to a minimum and you're good.
4. Interact With Others
Instagram is designed to be a social platform where users share photos and videos of themselves. Their algorithm encourages users to engage with the content they're seeing by taking actions such as liking and commenting on posts. So the more you interact with other users, the more Instagram recognizes you as a relevant user. In turn, Instagram will show your posts to more people. This is the an proven and effective tip for how to get more interaction on instagram
You can interact with other users by liking their posts, commenting, tagging, following, reposting and so on. But for best results, and to make the most effective use of your time, don't just interact haphazardly. But rather, engage with other accounts in your niche (preferably ones bigger and more successful than yours), so that hopefully you can "catch the draft" of their success by attracting some of their audience your way.
Please be advised that the idea is not to spam these related accounts, but to sincerely engage with their work and audience, and that's how you get people interesting to see more of what you have to offer. Also keep in mind that your account doesn't always have to be exactly related, but closely related. For example, the other account may sell groceries, but you sell cook books. BAM! That's a perfect marriage for a mutually beneficial audience!
5. Reply To Comments
When you post photos or videos on Instagram, you're connecting with people, which may motivate them to comment on your content. It's not a one-way street though, and many account owners forget this. So when you receive a comment, don't just leave it hanging. Realize that comments are GOLD – especially due to the fact that most IG accounts never even get any. So be sure to reply to every comment that you can. This is the best way to encourage more comments, by replying to the ones that you have been fortunate enough to receive.
Responding to comments and engaging with other users is a surefire way to make your followers and visitors feel important and eager to engage with you more. Now of course you may not be able to reply to every single comment, but you should make it a priority to reply to as many as you can. IG loves to see this type of back & forth community engagement. This is one of the best pieces of advice that we can give you about how to increase engagement on Instagram.
6. Post Regularly
If you want more people to see and engage with your posts, then you need to post regularly. Don't just perform random acts of content. Develop a publishing schedule and stick to it. This way, your audience will come to expect and anticipate the release of all new content from you…kinda like a TV show.
Also, always remember: "out of sight out of mind". In other words, if you don't post often enough, people will gradually forget you. And you might even lose some followers as they get tired of waiting and wind up bouncing along to the next juicy account!
An Instagram page filled with nothing but an empty feed looks very uninviting. So if you want to win on Instagram, make it your business to post like clockwork for hypergrowth and maximum engagement.
Note: To lighten up the publishing load, there are many tools out there that allow you to post bulk Instagram photos. But if you're looking for the easiest way to bulk upload photos, Instagram's Feed tool is your best bet. Simply select "upload photo" on any post, and choose the Feed option. From there, you can choose your images from your computer, post them as is, or customize them to your liking. In addition to the benefits of posting your Instagram photos in bulk, this also helps to make sure your feed is updated with fresh content regularly. Also, you can schedule your posts in advance, so they're automatically uploaded at a future time.
7. Post At The Right Time
And what is the "right" time to post on Instagram??? Well it all depends on your industry, demographic and the type of content you want to post. If you want to maximize your marketing potential, it's important to understand the optimal posting times on Instagram – pertaining to your audience.
A good thing to do instead of guessing, is to make data-driven decisions. In other words, analyze you IG stats and find out historically what times your audience has been most engaged. And if you're account is new and you don't have much data yet, just make your best common sense guess as to when you think your audience would most likely be active and receptive to your content — then post accordingly (while in the meantime keeping a close eye on your engagement rates to tweak your posting times if necessary).
8. Include A Call-To-Action
Instagram is an engaging community no doubt, but sometimes you have to ignite this engagement. An effective way to do this is to include a Call-To-Action (CTA) in every single post. It's not just about sales; it's about getting your audience involved. Calls to action on Instagram really aren't that different from calls to action anywhere else.
It's usually best to make them subtle — you don't want to demand too much from your audience.
Simple things like asking a question, requesting a comment at the end of your post, or telling them that they can visit a link in your profile for more details can make all the difference in the world when it comes to increases your Instagram engagement. Sometimes if you don't ask, you don't get. So don't just leave your audience in limbo. Lead them to your desired action(s) with calls to action – which is in essence helping them to act in their own best interest.
9. Cross-Promote Your Content
This could mean sharing your IG posts on other social platforms where your niche audience hangs out. You need to think about who your target audience is and other possible places they may be frequently hanging out and spending their time. Are they on Facebook? Twitter? Pinterest? Elsewhere? Once you determine this, then cross-promoting could be as simple as sharing your posts to these additional platforms.
In addition, you can cross-promote on Instagram Stories. This is a great way to keep people coming back to your profile. Also did you know that you can also include a link to your Instagram post in your Instagram Story? Yes, Instagram Stories are a great way to boost engagement. In fact, according to Statista, Instagram Stories has 500 million daily users, making it one of the most engaging channels on Instagram.
10. Share Your Images On Photo Sharing Sites
Being that you spend so much time snapping pictures on IG and creating photogenic content, it only makes sense to maximize the reach the reach of all your great content. You could not only distribute your images for greater exposure, but you could also even sell them! Are you aware of how many stock photography sites are out there that are always looking for great photos and images to add to their selection?
Now we're not only talking about just the obvious places that you can share your images such as Facebook, Flickr, Pinterest and similar. Yes, those are all great places to syndicate your content, but we're talking even bigger! What we're also talking about are stock photography such as Pixabay, Getty Images and the like. These sites provide HUGE exposure – not to mention regularly get picked up in Google & Bing's Image Search (where people all over the globe regularly search for attractive photos to add to their websites and projects every day).
So it's time to broaden your mind and realize that all those photos that you've been taking are in huge demand outside of only IG. And some sites would even be willing to pay you for your photos or provide a platform where you can sell them to others. This is definitely another avenue to check into. It could open up doors for you that you've never even realized. Also, you can tag your IG handle on these other sites or link to your IG in your profile – which of course can lead those interested in your work to also engage with more of your work on Instagram. It's like the Ultimate GIANT Magnet!
Also, not only do many of these sites accept images, they've also started accepting videos too. So start thinking outside the box and start expanding your visual art into other territories as well. There's a whole new world eager and waiting for the eye-candy you have to show them!
Conclusion
No doubt, engagement is the holy grail of social media marketing. Heck, it's the holy grail of marketing, period. Content means nothing without engagement. So if your business has an Instagram presence, you know that getting high levels of engagement on your posts can be the difference between success and failure. Follow the tips above on how to increase engagement on Instagram and your account will soar to new heights.
P.S. If you have an IG business account, you may already know that you can run ad campaigns to boost your posts. This may increase your engagement, or may just get you more views, you just never know. For more surefire ways to increase Instagram engagement visit here.