Why start a business blog? 3 Compelling Reasons
If you're like most business owners, blogging may not seem like a priority, and you may be wondering to yourself "why start a business blog?"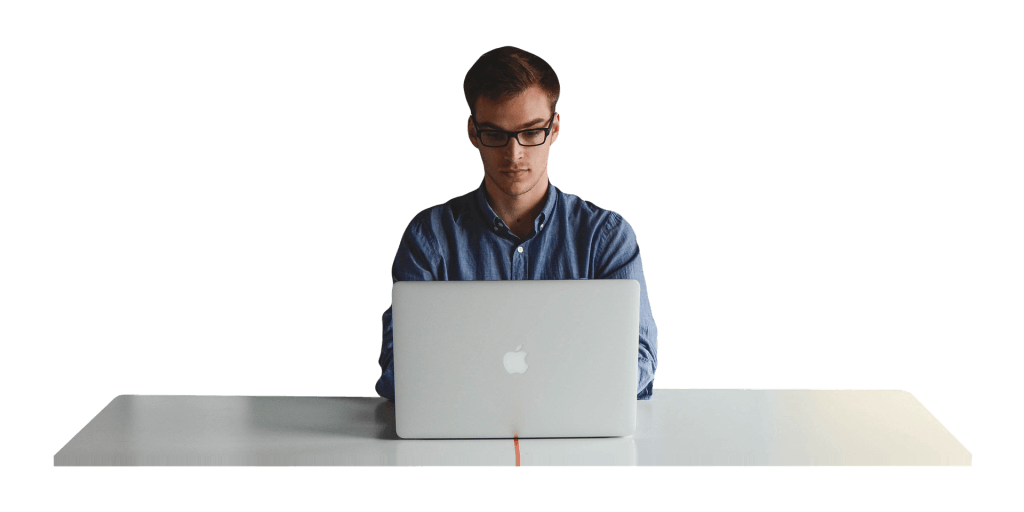 It just all seems like too much work and maybe a bit confusing. And yet, there isn't a single platform that can do more for your business than a blog. Whether you want to build an email list or create brand awareness, a blog is an asset that no business owner should be without.
There are countless reasons to start a business blog, including content marketing and building an audience, but the business blog is much more than that. A blog can be used as a powerful branding tool for your business, helping to generate sales leads from people searching online, as well as improving your search engine rankings over time. This article looks at how a business blog can play a role in every phase of your company's lifecycle, from startup to maturity.
In addition, business blogs are an excellent way to supplement your website's content by adding a collection of publication-style content that responds to the immediate needs of customers and prospects, promotes product or service information, and offers expert advice. A business blogging strategy can increase traffic to your company site, improve customer retention, and extend the growth of your business.
While blogs are best known for their informative content, they can also be used to provide information about promotions, sales and new product releases.
All businesses, big or small, should start a business blog.
Blogs are the original social media platform! While other faddish platforms have come & gone, blogs are still standing rock-solid as one of the most effective content marketing platforms ever invented.
Blogging as a Branding Tool
A blog that's written for people in your industry shows that you're a subject matter expert and a thought leader.
Blogging might not be the first thing that comes to mind when you think of branding, but it can be a powerful branding tool for your business. Blogging is about creating content people enjoy reading. Your company blog should be engaging and provide value to your customers, educating them about your products or services, or providing entertainment or information they are looking for.
The great thing about starting a business blog is that it establishes you as an expert in your field by giving you a platform to share content on a regular basis. Your blog also gives you the ability to build relationships with your audience and followers by interacting with them through comments and social media sharing.
To get the most out of your company blog, make sure your posts are unique – don't simply regurgitate content from other websites. Share useful insights, news & events that are relevant to your industry and audience. Also, give readers tips and advice that will help them to solve problems or answer questions they may have regarding your products or services. Blogging lends itself to expressing an endless pool of content ideas for your market, so be sure to take full advantage of this fact, and ways provide fresh and interesting information that will keep readers coming back!
Pro Tip: Make sure to always link back to an appropriate page on your website so readers can learn more about your offer. This internal linking strategy also helps your "money pages" or main pages on your site to rank better.
Blogging Increases Web Traffic, Leads & Sales
When you start a business blog, it provides you with the perfect way to increase your website's traffic. By using blogging as one of your primary internet marketing strategies, you will be able to achieve some pretty impressive results with your website.
Blogging is one of the most powerful ways to increase traffic to your website. It can help you generate new leads, drive sales and attract more visitors to your site. The more content you have on your website, the more reasons people have to return to your site. And a great way to create more content on your site is by blogging.
Blog posts are easy to share with your target prospects and customers on social media sites, making them great for expanding your reach and building your audience. You can also use paid social media sites like Facebook and Twitter to boost the visibility of your blog posts so they appear on more search engine results pages (SERPs).
A blog is a powerful tool for building your business online. It helps you build a relationship with potential clients, provide valuable content and increase traffic to your website.
and speaking of the SERPs, let's look at how…
Blogging Improves SEO
When it comes to search engine optimization (SEO), blogging is one of the most effective ways to improve your SEO performance. By publishing new content on a regular basis, you're creating fresh content that search engines value. A steady stream of blog posts will help you rank better in the SERPs over time.
Blogging is a great way to increase the SEO value of your site. Start a business blog and you will increase your search engine rankings and drive more traffic to your site. It is a free, fast, and highly effective method of increasing your search engine ranking. In fact, blogging can be an effective way of getting people to notice you.
Blogging is an easy way to create quality content for your site on a consistent basis – and as result increases your search engine rankings. Most search engines, including Google, will give you a little boost in the rankings if you have a blog. Larger companies often use blogs to keep customers up-to-date on company happenings or new products. The information they include in their blogs is then picked up by the search engines, allowing them to reach a broader audience.
Plus, being that many of your blog posts will contain many keywords related to your business, each blog gives you a chance to optimize and target another juicy keyword related to your business.
A good Blog SEO Strategy is very important because search engines use keywords to determine if and how they'll index your site. And the more keywords that you optimize your blog posts for, the more likely it is that your blog will show up high in the search results. When you start a business, it's a huge benefit to your business.
Every post that you create is another asset for your company – working for you 24/7, strengthening relationships with your existing customers, working as a lead magnet for new prospects, and even serving as your silent salesperson – generating sales even while you sleep!
Overall, the more interesting things you have to say as it related to your business, the more reason your customers have to listen. In essence, a blog gives you a reason to talk about your business virtually endlessly without annoying the heck out of people. In fact, your audience will love you more for it!
Now how many content marketing methods can compete with that?
How to start a business blog
Starting a business blog is easier than you might think. You can start by writing posts that showcase your expertise, share industry trends, promote products, and more. Newer businesses can benefit most from blogging because it offers an opportunity to build credibility in the eyes of potential customers. It's important to be consistent when writing business blogs so that you can establish yourself as an authority in your industry.
A business blog serves 3 main purposes:
1. Building your reputation
2. Attracting new customers
3. Generating leads
When you start a business blog, there are many ways you can use it to accomplish these goals. You can write about trends in your industry or in the economy at large that affect your business or clients, share information on best practices for your industry, offer advice on how to choose a vendor or service provider, and more. By giving advice and insight into your industry, you're establishing yourself as an expert in your niche and others will want to follow what you have to say!
Blogs come in all shapes and sizes, from the very short and simple to the extraordinarily in-depth. Ultimately, blogging is a conversation between you and your targeted visitor. It's a place for you to share your expertise with your readers in a way that's relevant to their needs.
In Conclusion
As a business owner, you are aware of the importance of having a website, but maybe you've been sleeping on the idea of also having a blog that regularly updates. Well, now you know.
In many ways, by implementing this active dynamic section on your site, it can be the very thing that takes your site and business to the next level.
keep in mind that when you start a business blog, you can refer to it by other names such as "resources" or "industry news" if you want.
Bottom line: no matter how you slice it, a blog is that area of your site that you can really pump a lot of power into and feed your audience more rich content that draws them closer to you.
A blog is your very own social media corner on the web, far away from all the noise of social media sites, where you can talk about your business as much as you please. No dealing with the bureaucracy of social media platforms, crazy platform algorithm changes, stupid platform rules like being penalized for linking out too much – none of that BS!
With your blog, you're in full control and you can scream to the mountain top about your business from all different angles. And the crazy thing about it (when done right), your customers and prospects will love you for it! Now if that's not a powerful enough reason to start a business blog, then I don't know what is.